919 Marketing's Graham Chapman Featured in The New York Times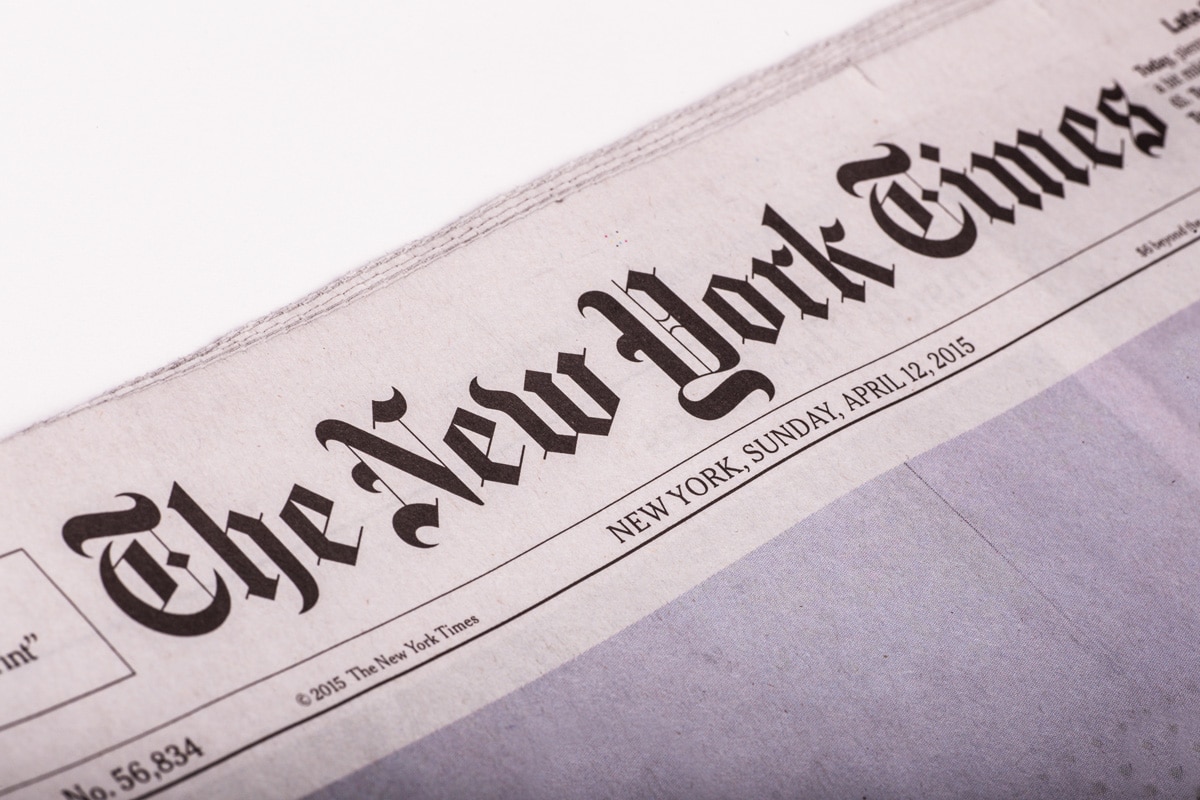 Graham Chapman, new business director for the nationally acclaimed, full-service marketing firm 919 Marketing, was featured in the most recent edition of The New York Times Career Couch. The August 1 article entitled 'When Family Ties Bind Business Relationships,' provided readers with a variety of perspectives on the challenges professionals face when joining a family-owned business.
Chapman was the only family business employee that New York Times writer, Eilene Zimmerman, highlighted in an article that also included Greg McCann, Stetson University professor of family business, David R. Specht, University of Nebraska lecturer in family business management, and Larry H. Colin, co-author of Family, Inc., among others. Zimmerman asked interviewees for their input on the most significant differences between working for relatives and working for strangers and whether or not family members were creating, rather than filling, positions for their loved ones. She also asked interviewees whether or not they thought their co-workers resented their positions.
Chapman's comments:
It's important to view the position as an opportunity and not just as a place to park yourself until the job market improves. Hold yourself to a very high standard, advises Graham Chapman, who took a job with his father's marketing firm, 919 Marketing Company in Holly Springs, N.C., after graduating from college in 2009.
Mr. Chapman ' who had few job prospects at the time ' started in an entry-level spot but was soon working in a new position developing new business. 'I was concerned about being in a situation where others at the firm resented me and thought I was getting favors'To avoid that, I knew I would have to work harder than others and have results fairly quickly.'
The New York Times is circulated to over one million people every day, and is one of the nation's premier sources for daily news. It provides information on current events, the economy, sports, entertainment, and a host of other national and international topics. Career Couch is a monthly column within The New York Times that offers readers timely career advice on trending job market topics.
For the full article, visit the New York Times website: http://www.nytimes.com/2010/08/01/jobs/01career.html
For more information on 919 Marketing, please visit www.919marketing.com.
# # #
About 919 Marketing Company:
919 Marketing is a nationally recognized marketing, consulting and public relations firm with a proven track record of helping underdog companies of all sizes discover their competitive advantage and drive profitable business growth. Headquartered just outside of North Carolina's Research Triangle Park, 919 was founded over a decade ago by CEO David Chapman. 919 is an unconventional firm with an uncanny ability to develop winning
marketing strategies for a roster of companies including The Rosetta Stone, Kerr Drug and Jersey Mike's Subs.
919 marketing provides strategic planning, public relations, interactive marketing and creative development services ' each utilizing proven processes that have been refined and validated over hundreds of client engagements. For more information, visit www.919marketing.com.