A Spring or Summer 2021 internship at 919 Marketing Company
WHO WE ARE
919 Marketing is a Raleigh public relations agency recognized as the fastest-growing PR firm in the state of North Carolina, according to the 2019 INC 5000 rankings.
WHY WE CREATED THE SCHOLARSHIP PROGRAM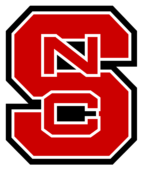 919 Marketing has a rich history of working with NC State, awarding internships to aspiring public relations and communication professionals.
Our goal with the scholarship is to offset tuition and related expenses AND provide a rewarding, challenging internship to enable students to fully understand how their studies translate into the real business world.
We are offering the scholarship and internship for the spring of 2021 to one student that provides the best response to the essay topic and phone interview.
REWARD
The 919 Marketing Scholarship Fund will grant $919 and an internship at 919 Marketing in the spring or summer of 2021. The students must either already be attending the university or planning to attend in the spring semester.
HOW TO APPLY
Applicants are required to write a 1,000-2,000 word essay on the assigned topic.
Spring 2021 Scholarship Essay Topic:
Give us your take on the future of public relations and how this scholarship and internship would help you achieve your college and professional goals.
APPLICATION PROCESS
Once you have completed the essay please email it to scholarship@919marketing.com and please include the following information:
1. Full name, telephone number and mailing address.
2. Proof that you are currently attending NCSU and majoring in Communication with a concentration in Public Relations (a brief letter from your adviser will provide evidence).
WINNER ANNOUNCED
2021 Scholarship winner will be announced December 1, 2020
PRIVACY POLICY
NOTE: 919 Marketing has a Privacy Policy for all applicant submissions. These submissions will NOT be shared and are for 919 Marketing's use only. No third party will be granted access to any information that we collect during this process. At the time of the submission deadline, we will evaluate all submissions and individually contact each winning applicant.