Written by David Chapman CEO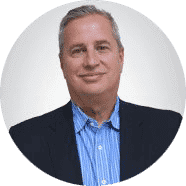 Do not let tunnel vision limit your growth as a franchisee.
2 minutes 15 seconds read time
As a result of working with many of the leading franchise brands around the country, we interact with more than 20,000 franchisees in the U.S. and worldwide. This puts our agency right in the middle of the inevitable tension that exists and often escalates between the two parties as the brand expands its geographical footprint with more and more franchisees coming on board.
Consequently, we often find ourselves in the position of being phone psychologists, listening to franchisors speak about their growing frustrations managing the franchisee network.
Here's the unwelcome news first: Your franchisor hates you.
Don't worry. Your franchisor knows that without you — and the other franchisees — the business would at best consist of a few company owned locations. Your franchisor knows that you're the backbone of the business and whatever else you'd like to hear that would massage your ego. But, yes, your franchisor hates you, too.
Now, of course, you're thinking. How can that be? And didn't you just write an essay about franchisees hating franchisors? Yes. Yes, I did. That's right. You all hate each other. Sorry.
So, if you're looking to improve your working relationship with your franchisor, here are some of the reasons they aren't too thrilled with you.
You bought into the model – and immediately bucked the system.
You spent a lot of hard-earned money to embark on this adventure. Maybe you see holes in the operational approach, or you've got your own ideas about pricing strategies or you've got ideas to improve the products or services offered.
But here's what your franchisor sees: Your franchisor spent a fortune in money and time creating a proven business model that has worked for both company stores and the entire system. And now, you are bucking the system and being vocal about your dissatisfaction with other franchisees.
The point of investing in a franchise is that you are following a proven "cookbook" to ensure that the customer consistently enjoys the same brand experience anywhere in the world. The franchisees and the franchisor work together to deliver on the brand promise as a team. But right off the bat, even if it's unintentional, you're showing that you are going to be a distraction and detractor.

Get the exposure and coverage your brand deserves.
Fill out the form below and a member of our team will be in touch to get started. We look forward to working with you.