Trying to Build a Business? Learn from Coach K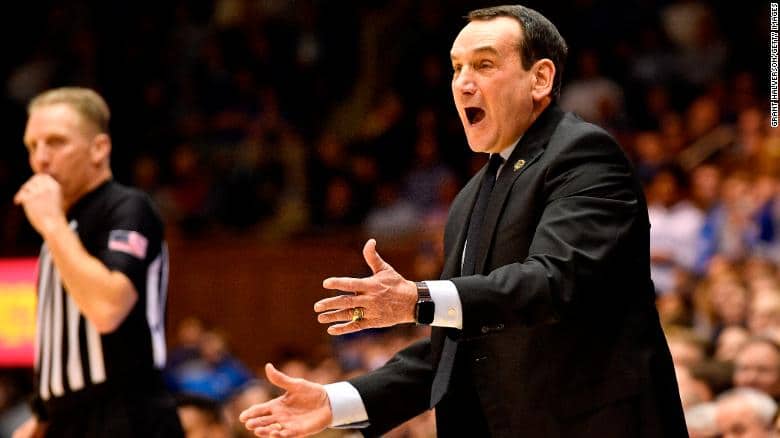 Here in the Triangle, everyone loves ACC basketball.  With two of the nation's most respected programs within eight miles of each other, and a third boasting some of the loudest and most loyal fans in college sports, it's hard to ignore the battles on the hardwood.
Funny thing is, the most successful coach of the three schools (at least for the moment), is the one who started with the least resources.   This is difficult to say as a Carolina fan, but Duke's Coach K has amassed numbers that speak for themselves – four national titles, eleven final fours, thirteen ACC tourney championships…heck, he even passed his college coach and mentor Bob Knight for most wins of all time.
Now, don't kid yourself, this didn't happen overnight and it's been a challenge – very similar to building a business.   When K arrived in 1980, Duke's program paled in comparison to that of Carolina and NC State.   Duke was, and still is, a small private school competing against two large and well-funded public schools – certainly a daunting proposition for any young and aspiring coach.
So what did Coach K do?   He created a model all emerging entrepreneurs can use to build their business:
Define your value proposition
To create a successful program, Coach K had to recruit quality players (employees) and develop loyal fans (customers).   In order to stand out compared to the competition, he had to bring something unique and valuable to the table.   For "employees," his message focused on Duke's elite educational programs and a disciplined, fundamentally sound system he learned from the legend Bob Knight.   For "customers," his message centered on a unique and impressive venue (Cameron Indoor is still the best place to watch a game) and his personal dedication to build a winning program that remained consistent with Duke's values.
Establish your company's vision
Coach K's value prop would have been worthless without building and executing a vision based on lofty, but attainable, goals.   As a small private school, Duke's potential "employees" faced higher educational and financial challenges than Carolina or NC State's prospects.   K had to find a niche and make sure to recruit kids who could handle those challenges and still perform well on the court – he's done just that.
Adapt but stay true to your character
The college game has changed countless times since K's inception.  NCAA regulations have become much stiffer, the three-pointer has become critically important, college kids aren't sticking around for four years, etc.   All college coaches have been forced to adjust, and many haven't been nearly as effective (i.e. Bob Knight himself).   Conversely, Coach K has thrived.   He's adjusted his recruiting strategy and adjusted his value proposition, but has stayed true to what defines his program (defense, determination and discipline).
Millions of companies launch each year, but very few make it past the first couple years.  The ones that do make it follow K's model and are able to do more with less.   I'm sure you face some "Carolina's" or "State's" in your industry, but if you can find your niche and do it well, you may just find yourself on top of the mountain like Coach K.