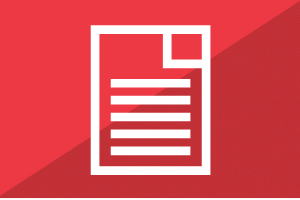 One of my favorite blogs, other than this lovely blog that you're reading right now, just recently published a post about the best ways to tuck in your shirt. It was a blog post that included a 7-minute video on the four best ways to tuck. My initial thought was very likely similar to what you're thinking right now, "This is a joke, right?"
Of course, I had to find out if this was real or just click bait.
It was real.
---

Quick Recap Of The Blog Post
The four best ways to tuck in your shirt are: the Simple Tuck; the Military Tuck; the Underwear Tuck; and the Shirt Stays Tuck. Apparently, I am a Simple Tuck expert. Regardless, after reading this post I am now considering the Shirt Stays Tuck for my more formal occasions. Just Google Shirt Stays later. Seeing the images alone is worth your time.
---

Why You Need To Tuck?
The shirt tucking post reminded me of a recent media training session I had with a client, for a television appearance I had secured for them. I had felt compelled to remind them to tuck in their shirt for the interview, since a few weeks prior, a different client went on television untucked. It wasn't a good look.
The same goes for your business. The 'appearance' of your business has an impact on its success. When it comes to marketing, advertising, public relations, etc. – appearance matters in business, both literally and figuratively.
---
Non-Sequitur Avoided
How you present yourself or how you present your company are of paramount importance. Well thought out branding and public relations strategies are integral parts of any business's path to success. Without a strategic plan for success, your business is more likely to fail than it is to succeed. The same way you should approach a job interview or television appearance is similar to how you need to market and brand your business. Rise above the clutter and position your brand for success, and we can help.
---
The Look Of Success
Our programs get to the heart of what makes your company successful – building the perception in the marketplace that you are better than anyone else at delivering what your customers want. We often use three methodologies — matching, mapping and the emotional relationship — to thoroughly understand how your company relates to the competition and the wants and needs of your target audience. We have the experience, the vision and understanding required to create advertising campaigns for new products as well as existing ones. Don't just take it from me. Listen to what our EVP of Public Relations has to say.


---
| | |
| --- | --- |
| The Proof Is In The Custard? | Rita's Italian Ice is a well-known Italian ice and frozen custard brand that had about 650 stores in 2015. They came to us by 2016 with the desire to double that number of total franchise locations by 2017. Good thing for them, one of the many areas we specialize is franchise marketing. |
We helped Rita's Italian Ice accomplish their goal by telling their story to the world. It's kind of our thing. Through focused public relations campaigns and robust content marketing strategies, we successfully positioned Rita's in a way that made it simple and easy for anyone, from prospects to customers, to reach someone in the company and find the relevant information when they needed it.
The success of our efforts are exemplified in one of the many earned media hits that we earned for them, an appearance on Fox & Friends. The result was more than 54 million media impressions for this television appearance alone and that's just one example. You can watch the segment, After the Show Show: Rita's Italian Ice, and in it you'll notice a few things. But, most importantly you'll notice that Rita's representative, Eric, had his shirt tucked in. For more specific details on the campaign we developed and executed, you can read the case study – National Franchise Development Coverage for Frozen Dessert Franchise. Let us know how we can help you. Click on the link below.
---